The majority of my family tree was destroyed in the years 1942–1945.
It was my children that truly inspired me to write the story of their grandparent's journey from Europe to Canada in the form of a book. I also wanted to leave a legacy for each of my nine grandchildren and for future generations after that. I felt that it was my duty to give them their family history. I had collected a treasure trove of information, documentation, photos, and stories that were passed down by my parents. I felt that this might all be lost unless I took the time to put it together, do the further research, and combine it all in a book.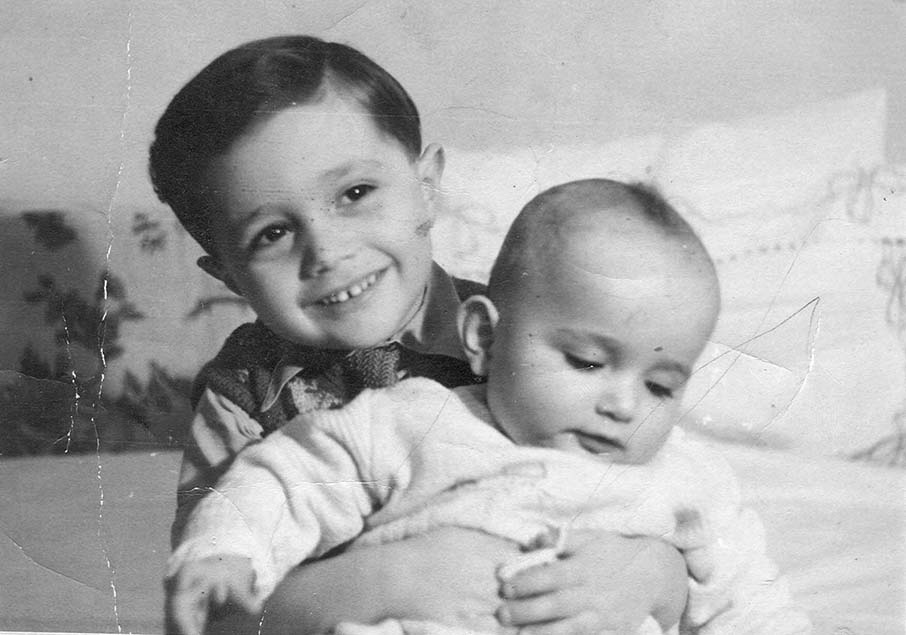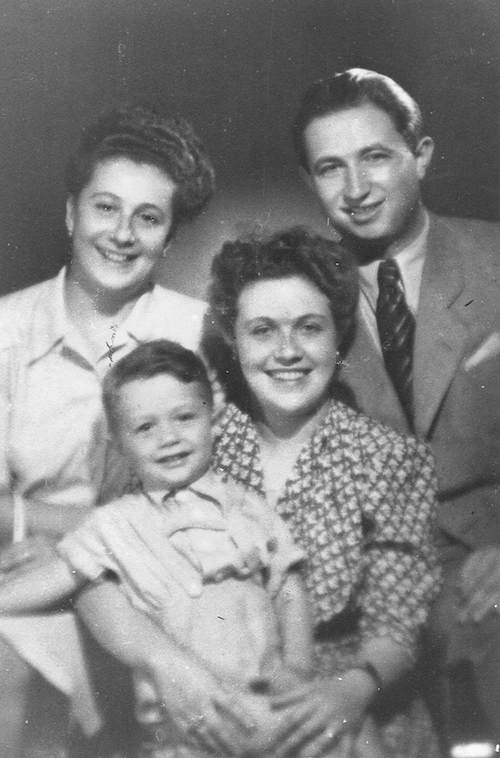 I read a poem called Backwards and Forwards. That poem gave me the "push" that I needed to get started, and immediately after reading it I began the process of putting "pen to paper"! I also used a part of this poem in the first few pages of the book.
Once started, I really spent the time and effort required. I listened to my dad's testimony tape, and to an interview that he had given in 1984, over and over again. I began to collate all the information I had in my possession and did extensive online research for historical documentation. I spent eight to ten hours a day putting this together for the better part of four months in order to write the initial manuscript.
During this period, I experienced very mixed emotions. I had periods of time where I actually became depressed, and where I found the subject matter extremely difficult to deal with. I went back to my childhood and remembered things that I had since let go. I remembered the way I felt as a kid whenever my parents spoke to any of my friends. I was ashamed of their "heavy accents"—I wanted my parents to sound just like my friend's parents! Writing a book can be a "very lonely experience".
I would read the new pages of writing to my wife on a daily basis. Usually, this reading would be accompanied by tears running down my face.
I began the book with my earliest recollection of the Holocaust which happened when I was 5 years old. I decided to use this event as a "bookend" to segue into the story, which began at the time of my dad's birthplace in Czechoslovakia 1914.
I felt that it was important to "intertwine" my parent's story with the historical facts of what was going on all around them at that time which in turn would lead their lives in certain directions. I would volley back and forth from my dad to my mom, and write the story in the first person, so as to give the reader the impression that my parents were telling their story directly to the reader.
While writing the book and doing research I would always keep in mind the other piece of the "bookend" which ended up being myself at age 73. These bookends actually became a "story within a story" on their own. 
I had a "start date" and an "end date" set in my mind for the story line of the book before I started it. The start date would be my dad's birthdate (December 7, 1914) and the end date would be the date we immigrated to Canada (June 13, 1948).  I would then use what you see at the very end of many movies, where captions are used to let the viewer know what happened to the characters in the book going forward.
So, why did I want to start the story timeline from my parent's birthdates and not from the start of WW2, where the bulk of the book relating to the Holocaust happens? I felt it was very important for the reader to see that my parents had a normal childhood and working life prior to the Holocaust. They both came from vibrant large families with brothers and sisters, parents, grandparents, many uncles and aunts and cousins. They also had nephews and nieces.
My parents and their families were very involved in Czechoslovakian society and were vibrant members of their respective communities. They would spend holidays and vacations together. It was in 1939 that their lives began to change for the worse.
There is a misconception that the Holocaust took place in only, or mainly, in Germany and that it involved only or mainly the Nazi party and its followers. Not true.
My parent's families lived in the countries of Slovakia and Hungary at the time—in 1939. This is where my parents lived, suffered through the Holocaust, reunited and survived the war.
Nazi ideology was adapted by much of Europe—in particular Eastern Europe. It was the Nationalist political parties of the Ludak Government in Slovakia, and the Arrow Cross Party in Hungary that corroborated with the Nazis to bring about the Holocaust in those countries.
Leaders and members of these parties, together with a large percentage of the citizens of these countries, went about the business of dehumanizing the Jewish population. They did this firstly by constantly passing new laws that would deprive the Jewish people of their rights, in order to separate them from society. They did this in a systematic fashion.
Jews were not able to go to school, to practice their professions, to work. Their businesses were taken away from them, their homes and possessions were confiscated. They were made to wear arm bands and were gathered in cramped conditions in ghettos. Then, they were systematically deported from these ghettos to concentration camps. These concentration camps were either death camps, where they were murdered, or slave labour camps where they were mistreated, underfed, and most often died from malnutrition or disease.
The majority of my family tree was destroyed in the years 1942–1945.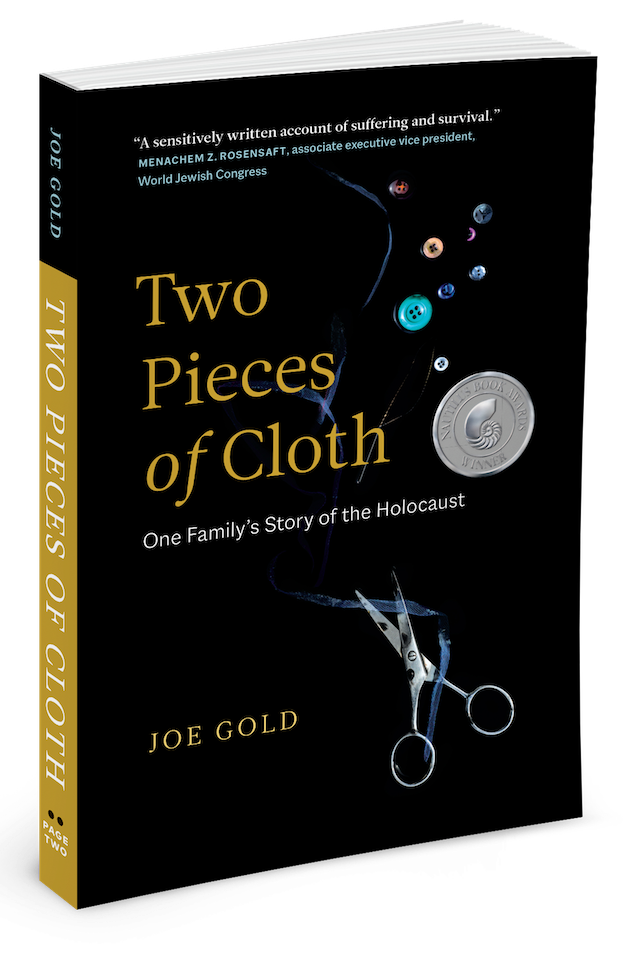 Torn apart by war. Reunited through faith.
"The loving biography of a couple who lived through the twentieth century's darkest days."
"One of the best Holocaust biographies I have ever read… extremely well written, concise, and brutally honest."
– Judge, IBPA Benjamin Franklin Award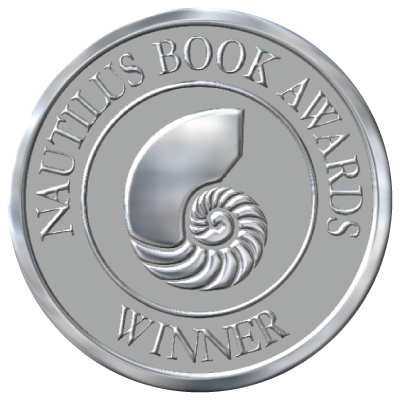 2022 Silver Nautilus Award
Winner in the Heroic Journeys category
In this remarkable true story of the Holocaust, we follow David Goldberger from the concentration camps of Auschwitz and Bergen-Belsen, back to Budapest where his wife, Aurelia, and infant son are hiding under false Christian identities.
By the time he is liberated by the allies, Goldberger weighs a skeletal sixty-five pounds and is told to wait for the Slovakian legion to rescue him. With the threat of typhus looming, Goldberger instead escapes with a group of men to Hannover. There, he is given two pieces of wool cloth—the key to rebuilding his future as he searches for his wife and child.
Drawn from survivor testimony, personal conversations, and archival documents, and vividly brought to life by Goldberger's son Joe Gold, Two Pieces of Cloth bears witness to the horrors of the Holocaust, while serving as a testament to the power and resilience of the human spirit.
hear the story - Audiobook excerpts
Order your copy now!
Available in print and ebook wherever you buy books online.
Reviews: What People are Saying
BLANK TO FORCE CLOSURE - SEE ADVANCED FOR CSS
Your content goes here. Edit or remove this text inline or in the module Content settings. You can also style every aspect of this content in the module Design settings and even apply custom CSS to this text in the module Advanced settings.
Dr. William Recant
I am moved beyond words . . . Joe Gold's Two Pieces of Cloth is an invaluable piece of not only one family's story, but emblematic of the story of the Holocaust. Joe has captured the first-hand feelings and experiences coupled with the historical background that contextualizes his family's story of resilience and survival. Joe's father, David Goldberger, is truly a heroic figure and leader—not just of his family, but of the Jewish people. The story of his survival is a testament to true faith and love. What kept him going during the darkness? Faith in God and love of family. The way Joe tells this story feels like first-person testimony—he has not only done justice and kavod to his parents and family's memory, but also provides the facts, photos, and stories that no denier can ever refute. Joe gives tremendous honour to his parents. Kol Hakavod!
– Dr. William Recant
Assistant executive vice president, American Joint Jewish Distribution Committee–International Development Program
Dr. Robert Krell
Another account of the Holocaust? Yes, indeed. Two Pieces of Cloth is an obvious labour of love, a generational testament to parents who survived the Shoah, and a treasure for our children and grandchildren. This is but one story of many that will remind the next generations of their past and help prepare them for the future. It is a powerful, authentic, and meaningful tribute to memory.
– Dr. Robert Krell
Professor emeritus, psychiatry, University of British Columbia; founding president, Vancouver Holocaust Education Centre
J. Rolando Matalon
Joe Gold shares the inspiring story of his family: a story of resilience, perseverance, faith, and hope in the face of indescribable evil. Two Pieces of Cloth is a significant contribution to the imperative of remembrance as the generations unfold and in the face of Holocaust denial.
– J. Rolando Matalon
Senior rabbi, Congregation B'nai Jeshurun, New York; founding co-director, Piyut North America
Dr. Evie L. Rotstein
A true treasure . . . Two Pieces of Cloth offers readers insight into the nature of human suffering and survival. Written with passion and precision.
– Dr. Evie L. Rotstein, RJE
Senior education advisor, Hebrew Union College–Jewish Institute of Religion, New York School of Education
Nina Krieger
In Two Pieces of Cloth, Joe Gold offers a vivid portrait of and tender tribute to his beloved parents, David and Aurelia Goldberger. Told in his parents' words, the story is bookended by Joe's perspective—first as a child getting a glimpse of his father's wartime experiences through the discovery of a book of concentration camp photographs hidden in his father's fabric store, and later as a seventy-two-year-old realizing his father's dream to write a book. Weaving together insights drawn from interviews and archival research, Joe does more than his stated goal of documenting the story for the benefit of his family; he offers a compelling intergenerational memoir of significance to those interested in the Holocaust and Vancouver history alike. David and Aurelia's story of unimaginable loss and unlikely survival—punctuated by luck, tenacity, faith, and an abiding love for family—makes their immense contributions to their adopted home in Canada all the more remarkable. We are all enriched by Joe's inheritance: to carry forward the memory of the Shoah for future generations.
– Nina Krieger
Executive director, Vancouver Holocaust Education Centre
Menachem Z. Rosensaft
Joe Gold has absorbed the teaching of the Baal Shem Tov, the founder of Hasidism, that in remembrance lies the secret of redemption. Basing his book on various sources, including his father's oral testimony, he soberly conveys the history of his parents from their hometowns in Czechoslovakia through the horrors of the Holocaust, culminating in their eventual reunion and immigration to Canada. Two Pieces of Cloth is a sensitively written account of suffering and survival that allows the reader to understand the plight of European Jewry during World War II from the perspective of two individuals who emerged from the maelstrom without ever abandoning their humanity or their faith.
– Menachem Z. Rosensaft
Associate executive vice president, World Jewish Congress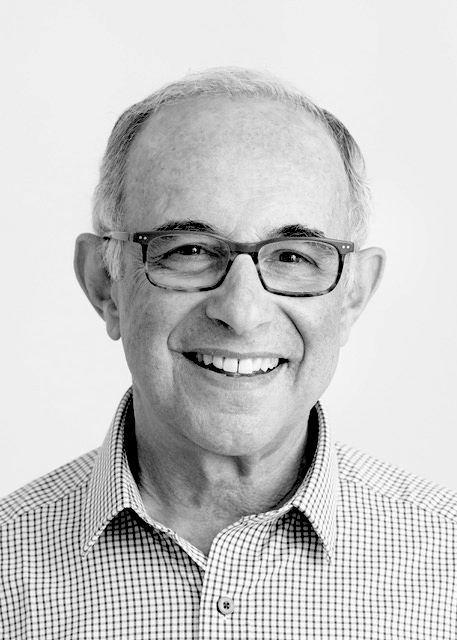 Joe Gold
Joe Gold was born in Czechoslovakia in 1947 and immigrated to Vancouver, Canada in 1948. He attended the University of British Columbia and worked in the family textile business, followed by a career in real estate development, management and software. He played keyboards in an R&B band, and loves life, family, sports, and music. Joe is married with nine grandchildren.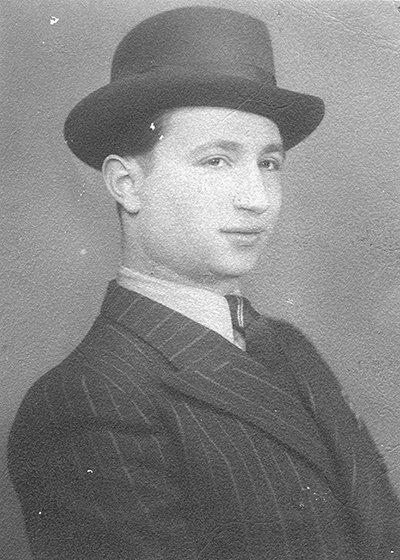 David Gold
Joe's father, David Gold, was born in Czechoslovakia in 1914. He apprenticed and worked in the textile business his entire life. He became a business legend in the Canadian textile industry and was active in many Jewish organizations.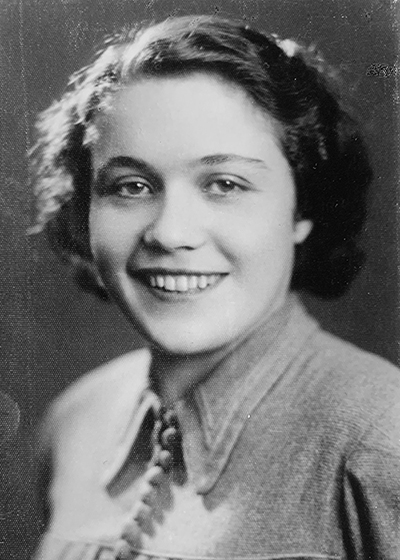 Aurelia Gold
Joe's mother, Aurelia Gold, was born in Czechoslovakia in 1915. She attended elementary and high school and learned nursing. She lived for her family, loved all of humanity, and enjoyed cooking and knitting.
With appreciation to my parents, David and Aurelia Gold, for having the courage to pass on their stories of the Holocaust to and for the next generation.